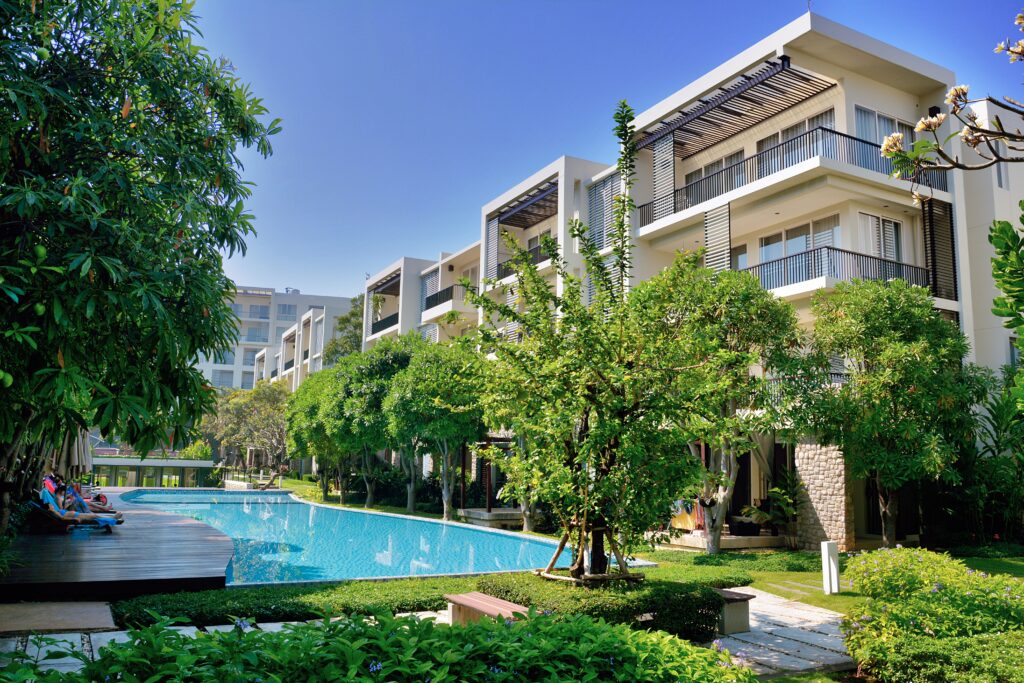 Managing a new-build condo is a significant responsibility. However, hiring a licensed condo property management company ensures your team succeeds from day one. Here's our tips to help find the best property management company for your condo corporation.
Make Sure a Condo Board is Involved
The condo developer creates and controls the first board of directors. Once most units are sold, a "turn-over meeting" is held to elect the first condo board members. Waiting until the new board is installed is the best way to ensure you hire the right property management company.
Your new board has the right to cancel agreements entered into by the developer on your behalf. Therefore, if there is a property management agreement, you can review service levels and decide whether you wish to extend or discontinue the contract.
However, contract cancellation processes vary. For example, some contracts can be canceled within 12 months, while mutual-use agreements might require a court application before cancellation occurs.
Know What the Property Management Company Can and Can't Do
Property management companies oversee the day-to-day operations of your property. However, knowing what your property management partners can and can't do is essential when seeking a partner.
The property management company CAN assist with the following:
Condo rule enforcement and bylaw infraction management
Administration, such as maintaining corporation records or assisting in preparing legal documentation for unit sales
Day-to-day building management based on Board and Annual General Meetings (AGM) mandates
Ensuring the owner's representatives (Condo Board of Directors) meet regularly to discuss building management at both Board Meetings and Annual General Meetings (AGMs)
Fulfilling decisions made by the Condo Board
Building/property repair and maintenance management
The property management CAN'T handle the following:
Making decisions independent of the Condo Board
Legal advice
Adjusting condo maintenance fees independently of the condo board (However, they can recommend changes to help reduce fees, or when an increase is called for to manage reserve fund depletion, etc.)
Soliciting proxies when a condo board member cannot be present at a Condo Board meeting or acting as a Proxy, especially when a critical vote is involved
Your board should consider what services they wish the property management to carry out, especially functions that require expertise such as accounting and financial management or human resources.
Hire a Licensed Property Management Company
To operate in Ontario, condo management companies require a licence from the Condominium Management Regulatory Authority of Ontario (CMRAO). Ask to see the property management company's CMRAO-issued Condominium Management Provider Licence. This particular licence ensures that the company:
Can provide condominium management services
Employs a qualified principal condominium manager with either a General Licence or Transitional General Licence, and
Has the proper insurance to protect your condo corporation
Ask for Proof of Insurance
In accordance with the Condo Act, condo property management providers must present a certificate of insurance with a valid policy number and start/expiry date. Valid insurance must include the following types of insurance coverage:
Errors and Omissions insurance covering the company's employees and condo managers serving your condo, and
Fidelity insurance to protect against losses your condo suffers due to improper or illegal conduct by the condo provider, their managers, their employees, or directors of the licensed provider
By following these tips, you can develop a strong relationship with an experienced condo property management partner committed to your team and condo community.
At CPO Management Inc., we are a fully licensed and insured full-service property management company in Toronto and the GTA. We can provide strategies and manage day-to-day tasks needed to maintain your property's physical and financial health. Reach out to us today to learn more about our condo management services.