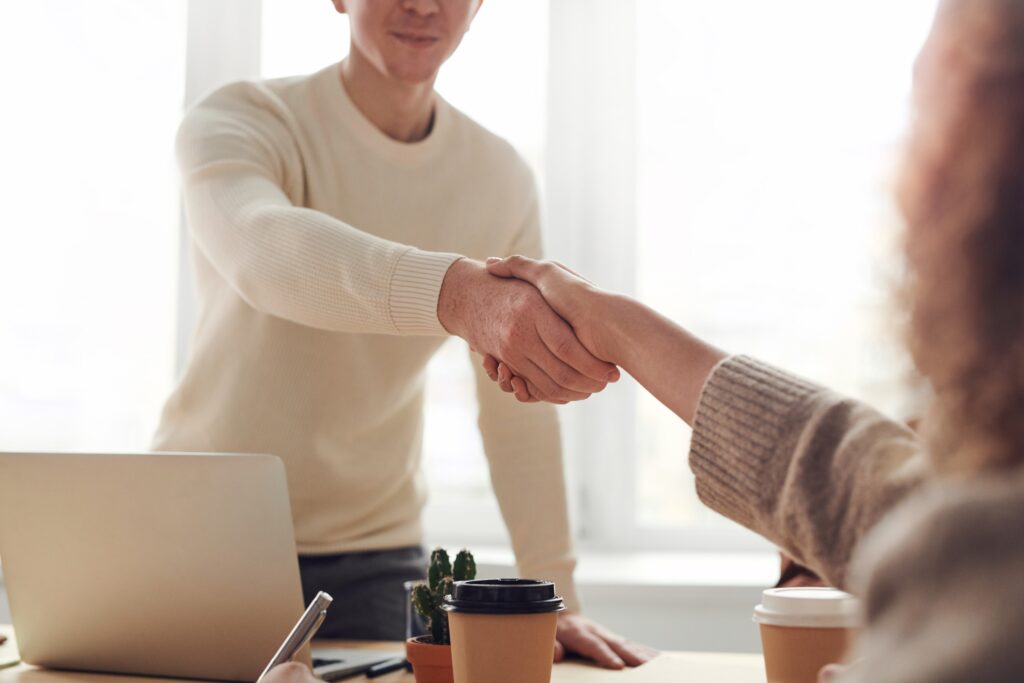 A condo communication strategy creates trust between the board, residents, and property management. It ensures transparency for all condo board decisions while creating a two-way, ongoing communication stream. Here's why your condo community needs a condo communication strategy.
What is a Condo Communication Strategy?
A condo communication strategy sets goals and objectives for board communication. It also defines how you will meet those goals. In addition, your communication strategy helps prevent and resolve issues, taking a proactive approach to improve transparency.
Why Your Board Needs a Condo Communication Strategy
A condo communication strategy allows your board to:
Meet Your Condo Corporation Goals
A well-thought-out strategy provides an avenue to get your community on board with your goals.  For example, if reducing water or energy waste is important, you can improve compliance by sharing tips in your resident newsletter or social media posts. Likewise, to keep the building more secure, you can share local crime reports with recommendations to create a more security-conscious community.
Set Communication Goals and Objectives  
Your strategy sets actionable, attainable, and measurable communication goals based on what your board and community want to achieve such as:
Keeping residents informed to reduce questions
Ensuring residents feel heard to reduce feelings of inequality
Ensuring all language barriers are overcome
Providing several methods of communication to ensure inclusivity
Ensuring residents feel safe
Improving resident satisfaction with the condo management
Improving meeting attendance
Reducing complaints
Your communication goals and objectives should positively impact your condo community.
Measure Your Success
Once you set communication goals and objectives, you can measure your success based on noted changes such as:
The number of questions your board receives following strategy implementation
The number of complaints you receive post-implementation
Increases in meeting attendance
Increases in survey responses
Your metrics are measured against your specific goals to understand whether your communication strategy is successful. If you don't see noted improvements, you can reassess your approach, implement improvements, and measure again.
Introducing New Communication Tools
The more diverse the demographics in your building, the more communication tools you need to adopt. What tools make the most sense for your residents, and how can you ensure those tools reach everyone? The fewer tools you use, the fewer people you reach. Unfortunately, this is a reality you can't avoid today. A communication strategy determines how you will communicate and sets guidelines for each tool. Common tools include:
A community portal/website
Email
A posted events calendar in the lobby and other high-traffic areas or digital lobby signage
Smart calls
Text
Phone messages
Hand-delivered mail via mailboxes
A communication policy for each tool ensures the tools remain effective. Some points to cover in your tool policy include:
Is this a two-way communication tool allowing residents to reply to your board? If so, who is responsible for answering inbound communications?
How will you ensure the communication contact information remains current, i.e., who maintains the database, how do residents inform you of contact updates, etc.?
Who is responsible for using the tool, i.e., posting social media updates, sending emails, printing and delivering printed letters, etc.?
How many people are using this specific channel, i.e., if only a few people use it, is there a way to switch them to a more popular channel to reduce workload?
Your communication strategy creates a strong foundation of transparency for your board. It sets guidelines for board members to follow and that residents understand. Clear communication helps your condo corporation meet its goals by involving the community. With more robust communication, you create a stronger, happier community and ensure everyone feels involved and heard.
Developing an effective communication policy is easier with the help of CPO Management Inc, a Toronto property management company specializing in condo management services. To learn how we can assist with your communication improvements or for any other questions, reach out to us today.