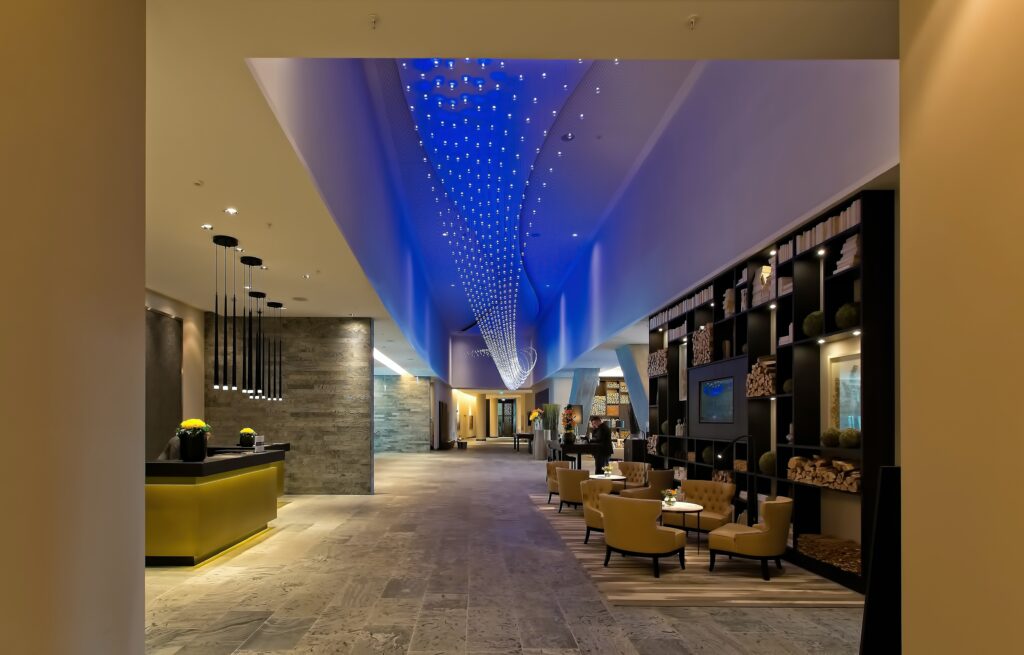 When planning a common area makeover in your condo, condo boards should focus not on interior design details, but instead on creating livable spaces residents appreciate. Here we share five elements of design every board should include in their makeover plans to increase value and useable space.
1. Livable Spaces
Livable spaces are designed with a specific purpose in mind. This approach incorporates the idea of community and how to use space to suit today's lifestyles. Instead of simply redecorating a large open lobby, for example, use the space for the better purpose, such as:
Accommodating workstations for work from home residents
Cordoning off part of the lobby as a bike parking area
Creating a dog wash station to reduce common area mess and clogs from dog fur
Adding a mixed-use area for retail or office space to generate income
These types of changes bring more value to residents and the property itself.
2. Timeless Décor
Timeless décor ensures your common area design has staying power. Embracing trends is okay, but fads never work in areas where you want to make the most of limited budgets. Considering simple updates such as pleasing, relaxing paint colours for example make it easier when undergoing a common area makeover as opposed to say an expensive stone veneer wall that can become outdated quickly. Neutral hues and classic designs are always aesthetically pleasing and tend to have staying power.
3. Elements of Luxury Design
Luxury doesn't always mean expensive. It also points to indulgences that make life easier and more comfortable. Today, luxury is more about smart space planning so everything you need for common area makeover in your condo is available. Instead of investing in a massive chandelier that shouts opulence, it makes more sense to focus on quality pieces and finishes with lasting power, comfort and purpose. Choose materials that aren't just beautiful but also durable. As well, while luxurious details are impressive and add value, they are expensive. Therefore, instead of every surface being luxuriously detailed, careful placement of high-end items in higher traffic areas work best.
4. Multi-Purpose Space Plans
Smart planning allows designers to incorporate multi-purpose spaces condo residents can use in different ways. For example, taking a large party room and turning it into smaller rooms benefits more than just one resident. Rooms outfitted with furniture ideal for entertaining, but that can also serve someone who needs to spread out and work is an example of multi-purpose spaces. Space planning ensures every inch of space gets used wisely and more often by residents. Take this in consideration next time you're planning a common area makeover in your condo.
5. Social Spaces
Embracing the livable spaces concept, designs should create common areas as extensions of each condo unit. The space should feel social and welcoming, even if it is a laundry room. As well, details should focus not just on the appearance, but the practical aspects of the space. And this includes outdoor spaces. For example, the addition of barbecue stations and firepits will see more use of a terrace than a basic, formal garden with a few benches.
These five elements of design introduce longevity and livable spaces to common areas. As a result, you increase and maintain property values.
The condo experts at CPO Management Inc, a property management company in Toronto and the GTA, can help your board of directors develop a cost-effective common area redesign plan that brings value to your condo community. Reach out to us today to learn more about our condo services.