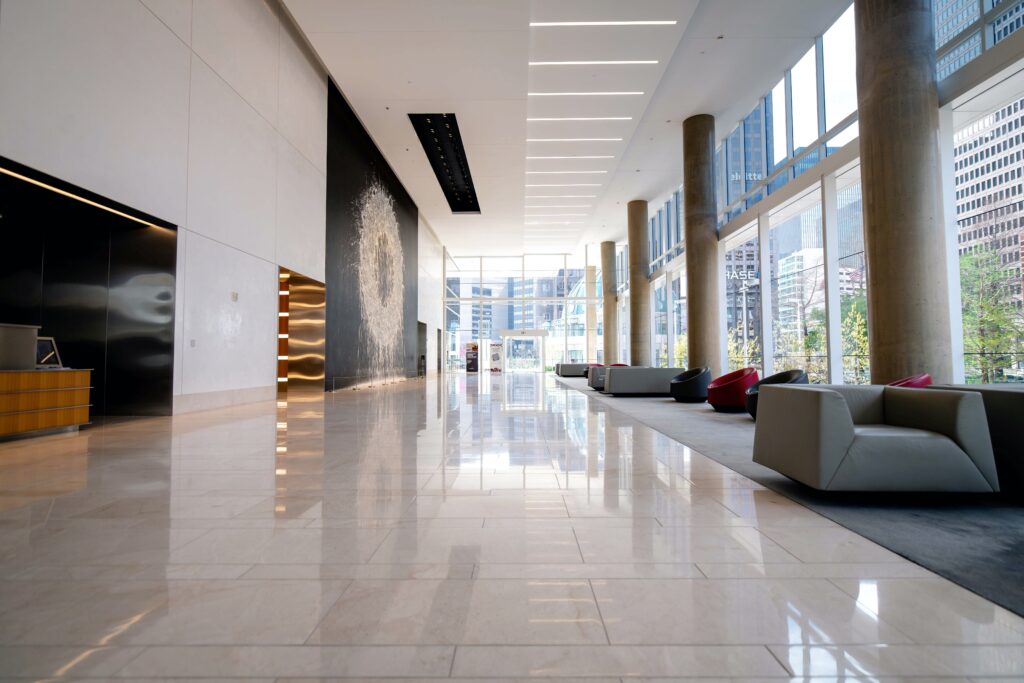 According to the Toronto Real Estate Board, 2020 third quarter condo resales increased by 10.5 percent in the GTA. This is good news, but it comes with one caveat: New listings increased by 84.6 percent. That presents steep competition when condo owners decide to sell. Therefore, board members should keep in mind the important role they play in property value. With an effective property maintenance strategy, you can help owners attract more buyers.  
Understanding What Condo Buyers Want
Keeping up to date on what condo buyers want helps you choose the right areas to focus your investments which in turn helps to increase the property value of your condo. According to Bryan Tuckey, president and CEO of the Building Industry and Land Development Association (BILD) today's buyers appreciate the following features:
Sustainability
Finding opportunities to introduce simple sustainable changes in common areas can increase condo value while saving on energy and water consumption. This includes:
Using LED lighting or investigating the cost for upgrades
Replacing faucets, shower heads, and toilets with low flow options in pools, gyms, and common washrooms
As a result, owners can point out energy efficient, sustainable efforts that align with today's buyers.
Amenities
Quality over quantity is the rule of the day when it comes to amenities. Why? Because condo owners don't want to see their common fees rise year over year. The most important amenities today include:
Well-equipped gyms
Hotel-style lobbies
Car-sharing programs
Perhaps not quite what you would expect. Therefore efforts to ensure amenities that resonate with buyers are available can help improve property value.
Common Spaces
A little different than amenities, these areas expand living space for condo owners. For example, if your property tends to attract families, creating a playroom would work. However, if you have a higher senior population a community garden hits the spot. Assessing common space use provides insight into potential changes you can make. For example in communities with a high population of millennials, an unused party room could be changed into a shared workspace with workstations and Wi-Fi connectivity. All these changes can tremendously help with increasing your property value.
Supporting Unit Renovations
Some bylaws present a roadblock for unit owners wishing to make renovations. As a result, it might keep owners from improving their condo's property value. Some questions to ask yourself might include:
What is the process for submitting a reno proposal?
Do parking restrictions pose issues for contractors?
What renovations aren't allowed under your bylaws? Do these bylaws interfere with common upgrades condo owners might wish to make?
When is the service elevator available?
What instructions are available regarding things like bathroom or kitchen renovations where plumbing is involved?
How can your property manager make the process easier?
Improving challenging aspects of the process shows support for unit renovations.
Advice on ROI
Understanding what condo renovations get the best ROI can provide insight to owners such as:
What is the process for submitting a reno proposal?
Granite countertops
New flooring
Storage upgrades with professionally designed organization systems
Sustainable improvements (as mentioned above)
New appliances
Condo board advice helps owners make wise decisions to improve the property value of their own units.
Your board can introduce improvement strategies that result in increased property value, while also helping to keep overall common fee costs down. The condo experts at CPO Management Inc, a property management company in Toronto and the GTA, have had tremendous success helping condo corporations identify ways to improve condo values. Reach out to us today to learn more about our condo services.