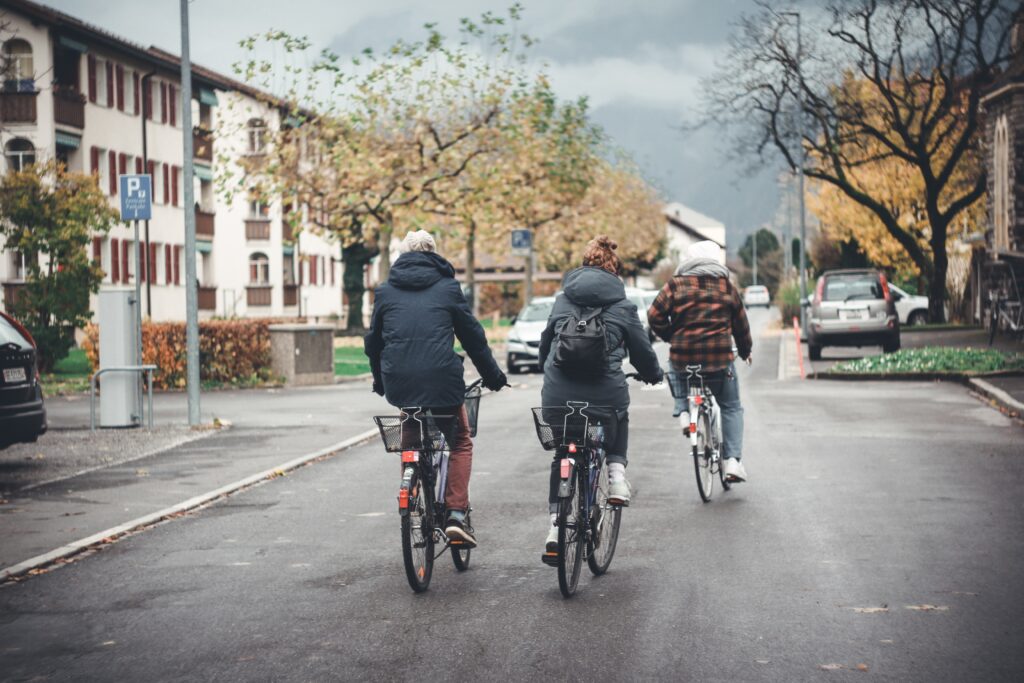 The 15-minute city is an organizing principle for urban development. City neighbourhoods become self-sustaining using the principles. As a result, locals work, shop, learn and play within a 15-minute walk or bike ride from home. In fact, Ottawa approved a 25-year urban intensification plan in December 2019. The plan is designed to turn the city into the most livable mid-sized city in North America. Here's how embracing 15-minute city principles can help create a sustainable, happier, and healthier condo community.
What are the Core Principles of a 15-minute City?
The 15-minute city is based on four core principles:
Easy access to goods and services, with a focus on groceries/fresh food and healthcare.
A variety of housing types to accommodate all levels of income, allowing more people to live closer to work.
More green spaces for play, and air free of harmful pollutants.
More small-scale offices, retail, hospitality and co-working spaces allowing people to work closer to home.
Although a 15-minute city vision begins at the mayoral level, condos can also use the same principles.
Creating a Complete Neighbourhood for Condos
"Complete neighbourhoods" allow residents to find the services they need within their community. This reduces emissions, increases physical activity, and also creates stronger communities. Condos can create complete neighbourhoods by considering the following improvements:
Rethink Amenities: Amenities within the condo community can include a grocery store, daycare, bike storage, co-working spaces, etc.
Mixed-use Buildings: Mixed-use buildings can offer a more diverse selection of services to meet the needs of the community. Condos zoned strictly for residential use miss opportunities to provide more conveniences on the ground level of the apartment tower. Mixed-use buildings also help balance energy use contributing to clean energy initiatives and reduced energy waste.
Green Space: Creating green space allows people to enjoy outdoor play much like a backyard. You can include features such as a community garden, where people can grow their own fresh produce in the summer. Installing an eco-roof helps save energy and is affordable through city grants.
Affordable Housing: The Inclusionary Zoning laws will ensure condominium developers dedicate as much as 22% of their new builds to affordable rentals and ownership units. Condo communities can consider how to make their communities more inclusive to meet needs of owners, tenants and those living in affordable units.
While zoning laws come into play for some of these ideas, they offer good examples of how condos can create complete neighbourhoods.
The Inclusive Engagement Process
Condo living requires a certain level of input from residents. While not everyone will be involved, the inclusive engagement process allows residents to provide input on the design and selection of community projects. For example, a community with young professionals might be more focused on having shared workspace or a ground level storage facility for bikes. An older community would prefer to see money go towards a community garden or space for a pharmacy or clinic, while young families would be attracted to daycare, or healthcare facilities. When you gather input from residents, their vision helps shape a community that makes sense to the majority of the population.
Your condo board can look for opportunities to embrace 15-minute city principles. With a focus on creating a complete neighbourhood using the inclusive engagement process, you can create a more appealing, self-sustaining lifestyle for residents.
The condo experts at CPO Management Inc, a property management company in Toronto and the GTA, have helped many condo corporations successfully introduce community initiatives. Reach out to us today to learn more about our condo services.