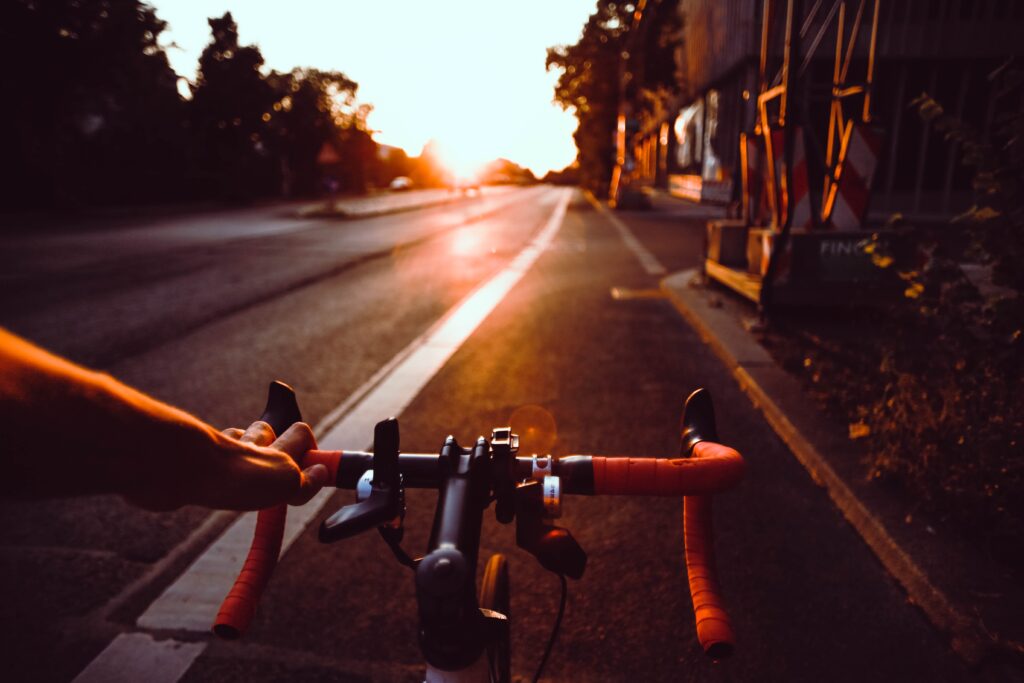 In Toronto cycling is one of the fastest-growing modes of transportation. In fact in the downtown core 15 to 30% of residents cycle to work. Unfortunately, many downtown condos fail to meet the needs of cyclists. Here's the challenges cyclists face with ideas to make your condo more cycling friendly.
Storage
Storage is one of the most common challenges for both condo boards and residents. Older buildings tend to lack storage lockers or bicycle racks. In newer buildings they often sell bike storage as an upgrade for units, so most owners choose not to buy one. Units occupied by couples and families might have two or more bikes as might avid cyclists who need a bike to ride to work and another for trail riding or racing. This means even if there is storage available, the space does not meet the needs of multiple bike units. In all these scenarios, conflicts arise when you have regulations bikes can't be stored on balconies and/or in units. However, even if cyclists choose to store their bikes in their units, this leads to ongoing issues with bikes crowding up elevators.
Inconvenient Storage
Often condo boards decide to provide storage lockers or racks in the parking garage. In large buildings where garages can have several levels this becomes troublesome for cyclists. As a result they still opt for balcony or unit storage. As well, this doesn't work for short-term parking needs.
Security Concerns
Serious cyclists can spend thousands of dollars on their bikes. As such they are as valuable to their owners as cars are to their drivers. In this case most will not be willing to take the risk of storing their bikes in a common area, especially with limited security.
Finding Storage Solutions
Condo boards can find space to install more bike racks. You can then rent the racks/storage space out for a nominal fee to help cover the cost of installation. Accessibility is important, so consider the following when choosing the space:
Is it close to building entrances?
Is it at ground level?
Will you need to install ramps if steps lead to the parking/storage?
Are there any obstacles that could make it difficult to navigate with a bike such as sharp corners or awkward door swing?
Can you include a safe ramp into the parking garage?
These considerations will ensure the space is safe and accessible.
Increasing Security
It won't be enough to simply find space. You'll also have to ensure it is a secure area, so people are more likely to use it. Ideally your parking/storage should include:
Racks or lockers made from high quality materials
Racks secured to the ground, floor, or wall
Regular monitoring by security either in person or via closed circuit video
Ample lighting
Access controlled parking
These details will help residents feel confident the space will be safe.
Short Term Parking
Consider having some basic bike racks at the front entrance to accommodate short-term parking needs. The racks should be placed in a high traffic area to reduce risk for theft.
Adjust Your Declaration Documents
Review the clauses prohibiting bicycles in units or being stored on balconies in your declaration. Can they be updated to accommodate the needs of cyclists? Be certain that the rules and policies remain safe, and also take into consideration the needs of ALL residents, not just cyclists. For example, if you allow bikes to be stored in units, include a clause that bikes cannot crowd elevators. You might also consider installing a hose at the front of the building so cyclists can rinse of their wheels to avoid tracking dirt through the building.
Since bikes are likely to increase in use, investing in bike friendly perks could add value to your condo. Therefore, cycling friendly condos just make good business sense.
The condo experts at CPO Management Inc, a property management company in Toronto and the GTA, have had tremendous success helping condo corporations identify ways to improve condo values. Reach out to us today to learn more about our condo services.