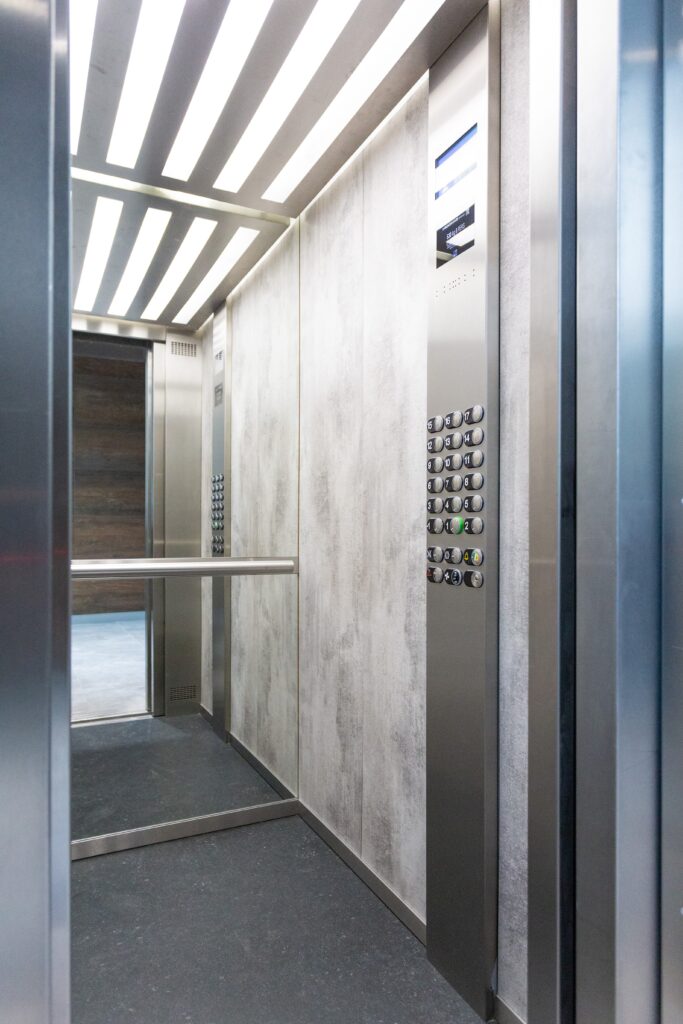 The Technical Standards and Safety Authority (TSSA) of Ontario's new oversight regime shortens the repair time to fix high-risk elevator deficiencies. Use this helpful overview to ensure your condo board understands the new TSSA oversight protocols now under enforcement.
Risk Standards
The new "outcome-based" regulations are designed to reduce public safety threats posed by deficient elevators. As a result, the TSSA is particularly interested in properties with weak safety records.
Along with the required frequency of periodic inspections, the TSSA has attached a risk rating to the types of deficiencies discovered. Based on risk, your board has zero to 14 days to address hazards. Inspectors will return on day 15 to confirm that proper actions have been taken for high-risk deficiencies. If not, the elevators will be shut down.
Any conditions considered medium to low risk have 90 days to correct issues without TSSA follow-up inspections. However, this is not a free ticket to ignore lower-risk hazards. Expectations are that building owners will make necessary improvements regardless of the seriousness. As a result, condo boards should ramp up their standards and deal with known issues before inspections occur.
Elevator Shutdowns
New inspection protocols came into effect on March 1, 2023. Using real-time tools, inspectors now promptly report your elevator non-compliance issues, and accompanying work orders are subject to new TSSA timelines. Worse yet, high-risk deficiencies could lead to immediate elevator shutdown, including:
Brakes
Hydraulic systems
Controllers
Governors
Hoist ways
Landing
Car doors
Other deficiencies are subject to a mandatory 14-day replacement or repair schedule.
Checklist of Deficiencies  
The TSSA created a high-risk deficiencies checklist so building owners/managers understand the new protocols. Risks are based on historical data, modeling software, and industry expert input. The data helped predict potential failure and expected safety issues should buildings fail to comply. In addition, requirements are posted on the TSSA website, making it difficult to beg ignorance should your building be found non-compliant.
The Importance of Elevator Quality Assurance
An elevator contractor actively addressing ongoing maintenance is the best way to remain compliant. Using the checklists to review high-risk compliance items makes creating comprehensive, compliant elevator maintenance contracts easier. Contractors should proactively adjust and repair high-risk issues and keep maintenance logbooks recording the steps taken to meet elevator quality assurance best practices.
Leeway Due to Shortages
The TSSA understands we need more certified, licensed elevator maintenance service providers in the GTA. In addition, delays in acquiring parts in the supply chain can further contribute to missed deadlines. However, if you inform your inspector of related challenges, they will consider this and make timeline accommodations.
Your best way to avoid non-compliance issues is vigilance in finding a dependable elevator maintenance provider that:
Adds the appropriate items from the new checklist to their maintenance services,
Helps reduce the risk of discovery of higher-risk deficiencies, and
Helps cushion costs of urgent, expensive repairs following an inspection through a preventative maintenance plan for improved reserve fund planning
Proper maintenance and an understanding of the new TSSA elevator oversight protocols are essential to help avoid compliance issues for your condo corporation.
The condo experts at CPO Management Inc, a full-service property management company in Toronto and the GTA, will ensure you have effective contracts with service providers to keep your building compliant with all related industry standards. Reach out to us today to learn more about our condo services.