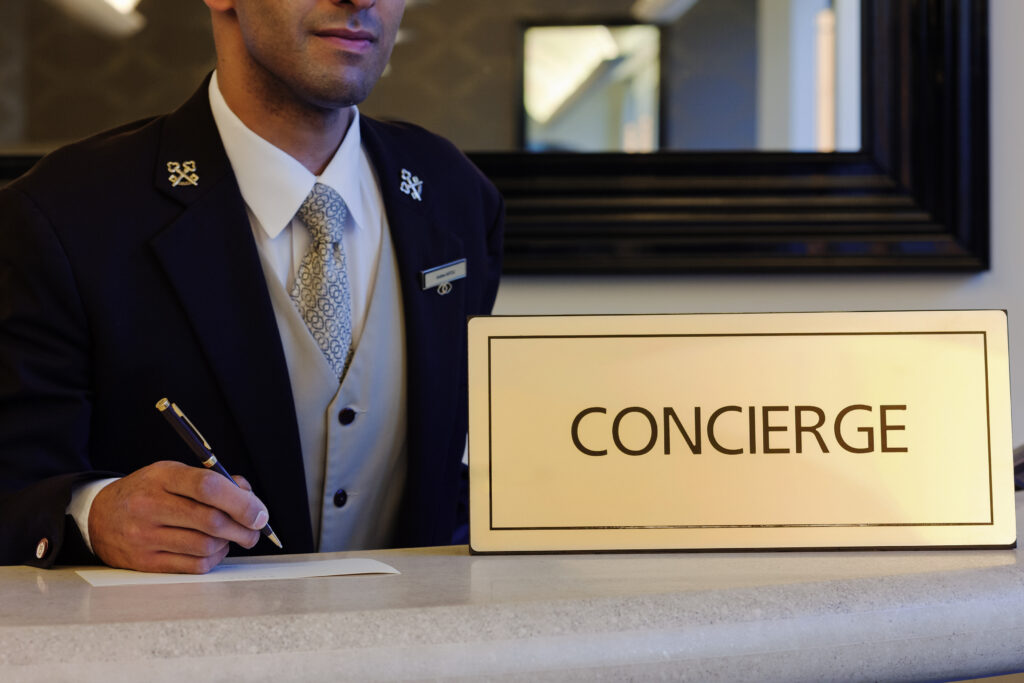 A condo concierge service provider has a difficult job. While most serve as a monitor for the comings and goings of the building, the lines of their role are easily blurred.
As a result, some concierges see themselves as authority figures, yet others feel more like receptionists. This can put a strain on concierge and resident relations when resident expectations don't align with the key duties of the concierge. Because residents interact with the concierge every day, strained relationships can breakdown the sense of community.
Here we explore how condo boards can elevate their concierge service and improve condo/concierge resident relations to maintain a mutually respectful community.
Define the Concierge Role
Resident relations are always better when everyone understands the role of the concierge. In the ideal world, a condo concierge serves several different roles balancing some aspects of day-to-day condo operations such as monitoring people entering the building, in hand with assisting residents with various things such as accepting deliveries.
However, in many higher-end condo communities, the concierge service role encompasses a specialized list of duties from collecting resident laundry to dog walking. Therefore, when their job description lacks clarity, residents might misunderstand their role.
For example, if Ms. Smith in Unit 3004 asks the concierge to carry her groceries to her door, is this acceptable? To ensure the relationships remain cordial, all condo owners, renters, and the concierge team must be provided the same list of concierge duties. This helps in two ways:
You manage resident expectations to reduce misunderstandings and,
The concierge can politely refuse requests not in their job description
Including condo employee roles and responsibilities in your welcome package is the best way to meet resident expectations and clarify what the concierge service specifically entails.
Recruit The Right Skill Set
The ideal concierge service provider remains professional, but also understands the importance of hospitality. Since each community has different expectations for the concierge team, the hiring process can vary greatly.
For example, a luxury condo with separate security and concierge service requires a concierge team with hotel experience. On the other hand, a condo with combined security and concierge needs a team with security guard experience, but with excellent people skills. Recruiting the right concierge team ensures the staff have the right skill set to fulfill their jobs successfully.
Provide Proper Training
While hiring the right team is important, they can only be as effective as the training they receive. When the concierge service team understands the best way to resolve issues professionally, they are empowered to meet resident needs more effectively. If they are trained to weigh the pros and cons of meeting above and beyond requests, they can avoid confrontation. As well, they can reduce resident complaints. In fact, by resolving issues on the spot, resident satisfaction and confidence are likely to improve.
Consider Resident Behaviour
We all know – communication is a two-way street. Because common expense fees pay for concierge service, some residents feel they have authority over them. To help curb inappropriate treatment of the concierge, ensure your condo rules include policies regarding the aggressive or disrespectful treatment of all condo staff.
When residents understand the concierge role, it reduces conflict when residents feel their needs are not being met.
A Toronto property management company can hire a concierge team with the perfect balance of hospitality and security skills. At CPO Management Inc., a property management company in Toronto and the GTA, our comprehensive suite of services also includes condo staff training. Contact us today.