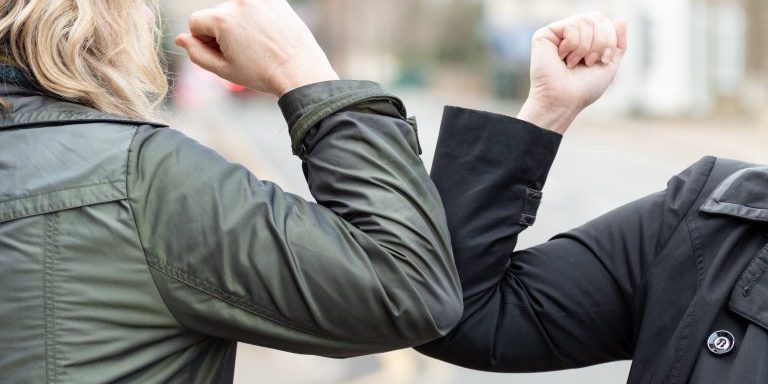 As the City of Toronto extends its self-isolation initiatives, people living and working in condo communities are facing their own set of challenges.
Property managers are required to ensure the safety of their tenants. But at the same time, they are also under the same self-isolation. And to complicate things even further, the essential versus non-essential service conundrum restricts how they function. Because of this, it's hard to understand exactly what you should be doing and perhaps more importantly how. Here we look at three important COVID-19 facts all property managers need to know with tips to address each issue.
1. All short-term rentals in condos are banned in Ontario as of April 5, 2020
Managing the comings and goings of short-term renters for condo properties is a challenge in the best of times. However, with the province of Ontario temporarily banning short-term rentals it can be even more difficult for property managers to ensure their tenants and owners are following the rules.
Short-term rental services such as Airbnb have added some confusion to the mix as they have suggested short-term landlords offer up their units to house COVID-19 frontline caregivers around the world.
It's important for condo management teams to understand that while the order is designed to block non-essential tourism, it does allow short-term landlords to rent to people who need housing due to the pandemic such as frontline health-care workers.
In Ontario under the Emergency Management and Civil Protection Act, as of 11:59 pm on April 4, short-term rentals can only be leased by those "in need of housing during the emergency period". Landlords who do not adhere to the emergency law could be fined up to $100,000.
What you can do
Send out notices again to all owners reminding them of the ban, stressing the fines and letting them know you will report them to the authorities.
Ensure all concierge staff know they are not allowed to accept keys from owners to be passed on to potential short-term tenants unless there is proof it is related to the COVID-19 outbreak.
Post signs at all major entries to the building as well as to elevators stating that short-term rentals are not allowed in the building and provide a contact for tenants to report potential incidences of such rentals.
2. Condo corporations and managers are considered an essential service
There are approximately 1.6 million condo dwellers in Ontario anxious about their current living conditions. Shared spaces in condos put communities at risk. But thankfully, according to the Ontario government condo management companies are included on the list of essential services.
The list states:
Business that provide support and maintenance service, including urgent repair, to maintain the safety, security, sanitation and essential operation of institutional, commercial industrial and residential properties and buildings, including property management services, plumbers, electricians custodial/janitorial workers, cleaning services, security services, fire safety and sprinkler systems, building systems maintenance and repair technicians and engineers, mechanics (e.g. HVAC, escalator and elevator technicians), and other service providers who provide similar services.
What you can do
To ensure your management company is using cleaning best practices during the pandemic, you can refer to the City's recommendations here.
3. Property managers are not required to disclose the number of COVID-19 cases in their building
Although tenants might feel they have a right to know if there is anyone living in the building with COVID-19, you are not legally required to share this information with tenants. This is mainly because privacy is a factor.
What you can do
You can inform tenants that a case has been confirmed in the building. But keep in mind, this is the limit to what should be shared.
The Condominium Authority of Ontario highly recommends condo management teams follow guidelines to reduce the spread of the virus and to conduct all condo board meetings remotely.
If you would like assistance in managing your property through these difficult times, the team at CPO Management is here to help. Reach out to us today.