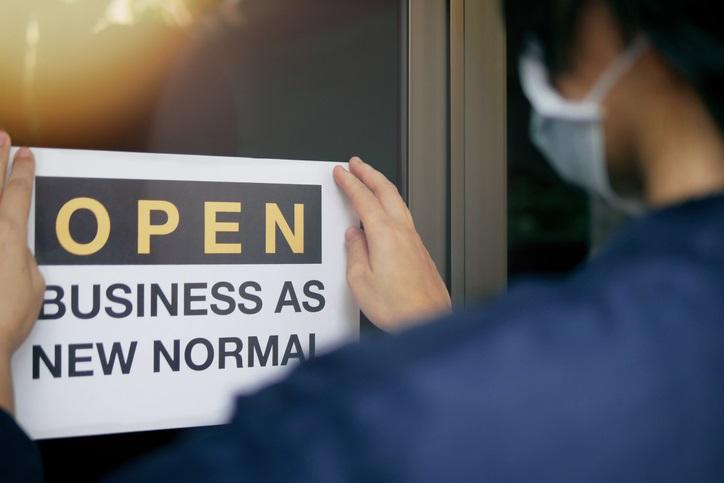 Now that Ontario has entered Stage 3 reopening, it will be interesting to see how well we all manage. It has been hard for businesses and individuals to adjust to the changes the pandemic forced upon us. However, the change we did, and it seemed to work. Although it took much longer than expected, COVID-19 cases have dropped across Ontario. We can now look ahead to how the province will ease into the final phase of Ontario's COVID-19 action plan. So how will that look for the province, its businesses and condo communities? Here we provide the information you need to know as we move forward.
How the Economy Faired in Stage 2
In June, a Labour Force Survey reported a loss of over one million jobs since the pandemic. This brought the provincial unemployment rate up to 13.6 percent in May from 11.3 percent in April. In fact, Ontario was the only province to continue to see a drop in jobs. Fortunately, according to the Ontario government, Stage 2 saw over 90 percent of the economic activity resume. As a result, 377,900 net new jobs were created in June, including 66,200 jobs in the manufacturing sector. This is all good news. It means we can hope to see continued job stimulation as the Ontario economy sees more and more businesses get back to work.
The Businesses That Remain Closed in Stage 3
There is still a long list of businesses remaining closed even as we enter Stage 3 reopening. This includes:
• Amusement parks and water parks
• Buffet-style food services
• Dancing at restaurants and bars, other than by performers following specific requirements
• Overnight stays at camps for children
• Private karaoke rooms
• Prolonged or deliberate contact while playing sports
• Saunas, steam rooms, bath houses and oxygen bars
• Table games at casinos and gaming establishments
However, the businesses that do reopen are subject to the same strict social distancing rules.
The Effect on Day to Day Living in Condos
While entering Stage 3 reopening, condos must continue ramped up cleaning and disinfecting efforts in common areas. The main concern is the question of opening condo amenities and common spaces. According to Ontario guidelines, indoor public gatherings can increase to 50 people. However, they also state areas such as fitness centers, are limited to the number of people that can maintain physical distancing of at least two meters. Also although the Ontario government has not mandated mask-wearing, many cities and regions have. Areas include Toronto, Durham, and Peel. However, Boards have the right to introduce a mask-wearing policy in common areas including elevators. Sending communication to tenants and owners addressing Stage 3 reopening is the best way to calm concerns and keep everyone safe.
The Impact on Condo Gyms and Pools
Your board can now officially reopen your gym and pool. Having a security member onsite to monitor activity helps reduce the risk of people ignoring the rules. With the reopening of indoor amenities condo management teams should follow these guidelines:
• Post signs in the common areas you decide to open with instructions for social distancing
• Send out a clear, concise communication with all the rules that apply to amenity use
• Ensure no more than 50 people share common indoor areas, including party rooms
• Consider the size of shared spaces to help keep social distancing possible. For example although the indoor gathering number is 50 people, this is only in a room big enough to allow for 2 meters between each person. This means the square footage required would have to be at least 200 square meters.
• If you are reopening the pool you must give 14 days' written notice to the public health authorities
• Personal trainers can be within 2 meters of their clients, but must wear masks
• All gym equipment must be cleaned and disinfected between users
• Post mask-wearing signs if your region has a public mask mandate or your condo has a mask-wearing policy
• All locker rooms/change rooms, washrooms and showers must be cleaned and disinfected frequently. Consider keeping the shower areas closed to help reduce risk.
• Saunas and steam rooms are not allowed to reopen in Stage 3 reopening
• Mark 2-meter distancing to help people understand their safe area

Keep in mind your board can also decide not to open amenities at this time.
Condo Board Meetings and Stage 3 Reopening
Condo Boards should consider if they wish to begin hosting in-person board meetings. Most condo boards adopted a remote board meeting and AGM protocol when COVID-19 arrived. If you decide to introduce in-person meetings, social distancing and mask-wearing is a must. In the interest of safety, a vote might make the most sense to decide if in-person meetings make sense. The bottom line is when calling in-person meetings, each board member has the right to choose virtual attendance instead. Everyone should feel safe with your decision.

What About Annual General Meetings?
Annual General Meetings (AGM) are subject to the 50 people gathering limit. Again, if you can't ensure people can safely socially distance, it is probably too risky to hold meetings in-person. A good rule of thumb to follow when planning in-person AGMs is using the congregation rules for religious gatherings: the room should not reach more than 30 percent capacity. In most cases, larger condo complexes won't be able to do this.

Although the introduction of Stage 3 reopening is a hopeful time, it could also see residents taking more risks. Ongoing communication is key to ensuring everyone is aware of the rules and follows them accordingly. Condo communities are more vulnerable to spreading the virus. Thus, condo boards and residents must be diligent in maintaining social distancing and disinfecting best practices.

The experienced team at CPO Management Inc. provide professional service and guidance to condo boards and management teams. If you are navigating the difficult waters of the pandemic, we can help improve management in your community. Reach out to our team today.