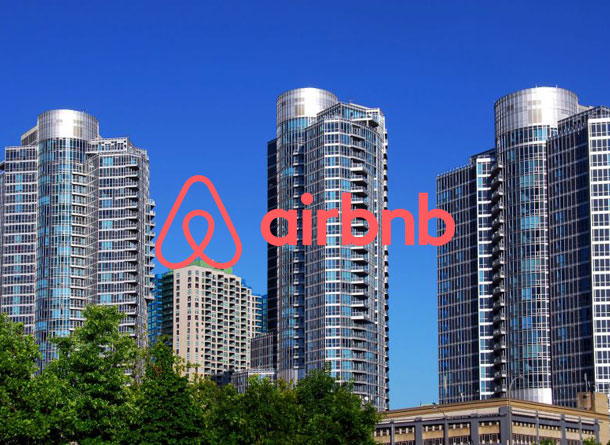 When the infamous video of a young woman throwing a chair off an Airbnb balcony emerged last year, many Torontonians were up in arms over the dangers these short-term tenants present to the city. More recently, a triple murder and shooting sent shockwaves through the Lakeshore and Bathurst area condo community. While crime and partying are good reasons to be concerned about Airbnb short-term rentals, a more prominent concern has led to new Airbnb rules around zoning bylaws to help deal with affordable housing in Toronto. Now that these new Airbnb rules are in place, Toronto condo boards and unit owners should understand how they will affect their condo rules.
Short-Term Rentals Background
Airbnb features some 21,000 listings in Toronto. New regulations to help control short-term rentals – and specifically Airbnb rules – had been slotted to come into effect back in June 2018. However, short-term landlords appealed the regulations approved by the council in 2017, which put a hold on the regulations. Toronto won a hearing at the Local Planning Appeal Tribunal (LPAT) in November 2019, allowing the new updated zoning bylaw amendments to finally come into play. These rules will affect condo owners opting to rent their units out in the short-term.
Mandatory Registration for Airbnb Unit Owners
Any company that brokers or facilitates short-term rental reservations such as Airbnb, must be licensed with the City of Toronto. The process for registration requires applicants to pay a licensing fee of $5,000 as well as a $1.00 fee for every night booked by the service. Each license holder is responsible to ensure each listing through their services displays their valid registration number. The company requires a process to remove listings without valid registration numbers. More importantly, short-term rental companies like Airbnb must prove they have a formal procedure to handle problematic operators and respond to complaints for their listings promptly via Airbnb rules.
All rental activity must be recorded and be available to city officials when required. However, it is not just short-term rental companies like Airbnb who must register. Individual short-term rental operators renting out their own homes or condos will also have to register. They will pay a lower registration fee of just $50 and must post their City-issued registration number when they advertise their rental units. They will pay a 4 per cent Municipal Accommodation Tax (MAT) on any rental stay less than 28 consecutive days.
"The Licensing and Registration of Short-Term Rentals bylaw prohibits individuals or companies from advertising, facilitating the advertising or brokering a short-term rental if its operator is not registered with the city," Elizabeth Glibbery, interim director with the city's investigation services, Municipal Licensing and Standards division told the Toronto Star in an email.
New Airbnb Rules (and Other Short- term Rental Regulations) Protect Against "Ghost Hotels"
The city now allows property owners to rent up to three bedrooms in a unit for a maximum of 28 days per stay, while an entire home can be rented out for no more than 180 nights per year. These rules are designed to crack down on the many "ghost hotels" in Toronto that are consistently rented to visitors instead of long-term tenants. This includes many condo units across the city.
Other restrictions will stop homeowners from renting their basement apartments as short-term rentals and homeowners only have the right to rent their principal residence to short-term tenants. Condo boards should keep in mind these basement units can also be found in condo townhouse complexes.
Registering as a Short-term Rental Host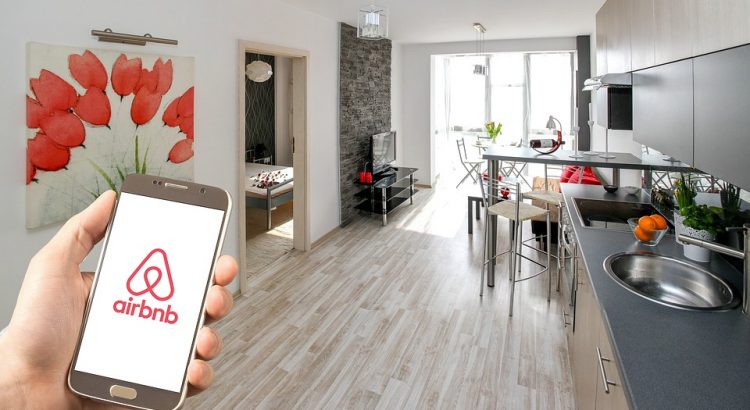 A major problem with many units available for short-term rent is contacting and identifying unit owners. A motion was moved by Coun. Cesar Palacio to tighten requirements around how "hosts" are contacted and what they provide for I.D. when registering. As a result, the following rules will also apply for registrants:
Operators will need to provide the City with up to date contact information and address
Details of the short-term rental will be required when registering
Emergency contact must be provided including a name and telephone number available 24 hours a day when the rental unit is occupied
Government-issued identification is required proving the unit is the principal unit
At the time of registering, operators must have government-issued I.D. to show they are over 18.
When Do the New Airbnb Rules Come into Effect?
The city will be implementing the new regulations in phases, without specific dates in place yet. At the moment, ongoing complaint-based investigations will be conducted when residents call 311 to report issues.
Complaints include everything from noise and suspicions of criminal activity to zoning infractions. This is a good number to include in a communication to residents if concerns have been raised over potential short-term rental like Airbnb rules related incidents. The next phase will begin this spring (2020) and will include the licensing and registration of both short-term rental companies and registration of operators.
Companies and individuals who currently have short-term rentals have three months to register. Finally, this summer, enforcement of new regulations will take place meaning the City will act against any companies or individuals who are not registered or operating their short-term rentals without following the rules. Those not registered will be charged. At this stage operators will begin paying their MAT every quarter. Sharing this information is especially important if your condo does allow short-term rentals.
Condo By-laws and Airbnb Rules
Meanwhile, the recent triple shooting at 85 Queens Wharf Rd. has the property management looking at changes within their own building. "We have many owners that are in favour of short-term rentals as well as many against," the company noted in a statement. "In light of this incident and the increasing violence throughout the city, we will be drafting and sending out a new rule that will limit the renting of any unit for less than three months."
Many condo boards are introducing rules to ban short-term rentals. This is legal and supported by a recent Ontario court ruling. The common issues condo boards face due to short-term rentals include:
Knowing how many short-term operators live or own units in the building or complex
Renters not following the rules of the building or breaking the law
Short-term rentals by owners who don't realize it is restricted under the condo's declaration
Acting against owners or residents who continue to use their condo for short-term rentals knowing there are rules against it
Not informing owners or residents that rules have changed regarding short-term rentals in the building
The security risks of sharing keys with short-term rental tenants
Potential lawsuits due to renter behaviour that can result in injury and property damage
Condo boards can consider providing their own restrictions in their by-laws such as enforcing a maximum short-term rental stay to avoid overnight/weekend parties.
If you would like more information about how our CPO Management team can assist with short-term rental regulations, speak to us today.