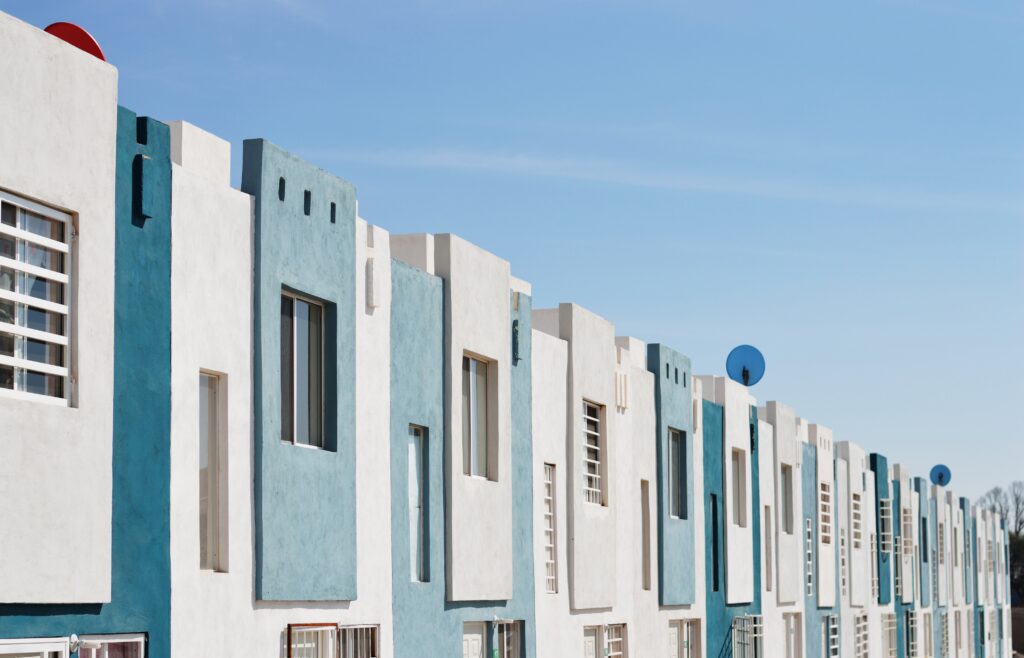 Condo renovations can become nightmares when condo boards fail to manage the project effectively. However, your board can ace project management with these condo renovation strategies.
Plan Out the Critical Steps
Building restoration and renovations follow several steps, each with an approximate timeline:
Assessment to determine what the project involves (Up to a month)
Initial design with a schematic that outlines the goals, aesthetics, materials, etc. (A few weeks)
Final design outlining the project in detail for final approval (Up to three months)
Tendering to find a qualified contractor (Varies based on the scope of work)
Execution of the project (From a few days up to a year or more)
By understanding the steps, you can better understand the scope of work and plan accordingly.
Leave Plenty of Time for Approval
You are looking at an average of up to five months to complete the final plans to present to the community.  Ensure you understand your condo's renovation policy/bylaws and stick to the requirements to receive owner approval to avoid delays.
Follow the Procurement Rules
Procurement best practices ensure your board adheres to the rules when seeking renovation services. It also ensures you find the best contractor for the job at the best price and keep everything on the up and up.
Outline the Project Manager's Responsibilities
The project manager's role is quite complex and includes the following responsibilities:
Liaison between architects/engineers/contractors and the board
Project specification review and approval (via the board)
Maximizing efficiencies
Finding cost-saving opportunities and keeping costs in line
Managing the bidding/procurement process
Protecting the community, ensuring safe construction processes are followed
Controlling the project scope based on the budget and scope of work
Logistics to coordinate all the moving parts and contributors
Scheduling to keep the project on time
Purchasing and liens
Ongoing communication with the board and often owners
Minimizing disruptions
Delivering the project on time and within budget
Understand the Board's Role
Regardless of whom you assign as project manager, your board is ultimately responsible for all decisions. Although you can't pass on accountability to another party, you can delegate tasks. The key is "the buck stops" with your board as the decision-makers.
Acknowledge Expected Challenges
Three common challenges contribute to poor project management for condo renovation projects:
Experience: In most cases, board members have limited experience in project management for a major construction project. The more complex the project, the more likely your board will need to gain more knowledge to oversee a condo renovation.
Time: Since your board works on a volunteer basis, your time is limited. Underestimating how long it takes to execute a condo renovation can lead to inadequate supervision, delayed decision-making, and unresponsiveness to increased owner/tenant complaints during the process.
Finances: Ongoing decisions without proper financial oversight can create a domino effect of budget challenges. As a result, special assessments are often unavoidable.
By understanding the challenges, your board can proactively avoid them.
Assign a Project Manager
You have three options for project management:
Assign a board member: This is the most cost-effective strategy at first glance. However, while you'll save money on hiring a professional, you'll likely spend more over the project's life due to a lack of experience.
Hire an architect/engineer: An architect or engineer understands the entire process and can expertly oversee the project. However, they lack objectivity when offering advice. Also, your board still needs to manage approvals, so you're back to square one.
Hire a property management company: A property management company specializing in capital project management offers the best of both worlds. They can oversee the project, work with minimum input from your board, and manage the budget. In addition, they provide unbiased advice to save money, improve efficiency, and complete the project successfully.
The condo experts at CPO Management Inc, a full-service property management company in Toronto and the GTA, have had tremendous success as project managers for significant condo renovation projects. We have successfully implemented several major projects for residential high-rise condominiums, resulting in substantial cost and time savings. Reach out to us today to learn more about our condo services.