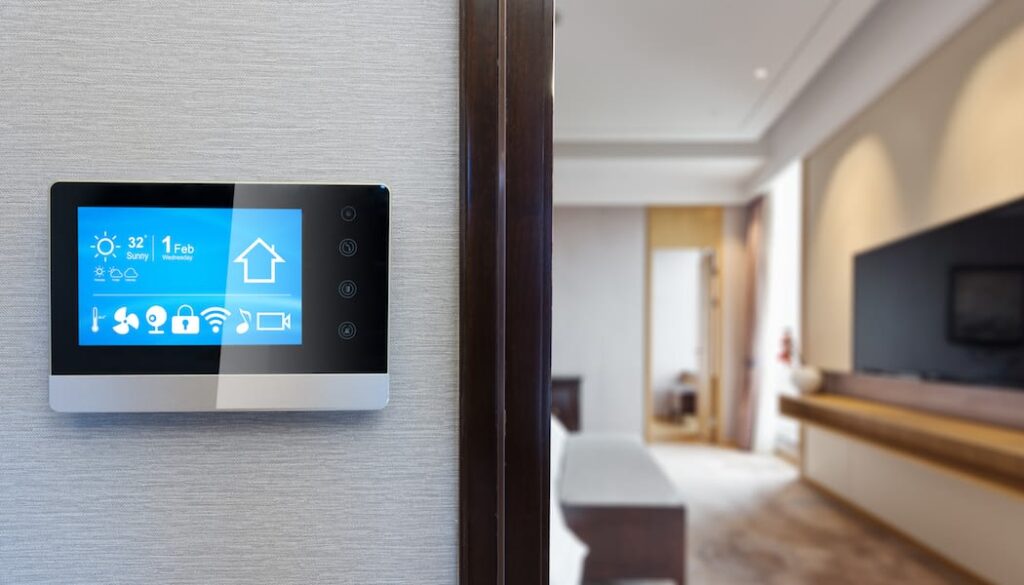 Energy-efficiency retrofits are meant to upgrade your property's energy-consuming systems. In order to meet the needs of varying types of properties, there are different levels of energy retrofits. Below we cover the levels of retrofits and a worry-free way to embrace your energy retrofit initiatives.
The Levels of Energy Retrofits
There are three levels of energy retrofits:
Minor retrofits
This is the first step to bring your building up to snuff with basic energy improvements. Your investment would go towards simple things such as improved seals in the building using caulking or spray foam. Also things like upgraded insulation, or installing energy efficient lighting systems. Although you may think these retrofits are far too basic to make a real impact. However, when done properly, you will note a major difference in energy consumption.

Disruption Level: Zero to minimal disruption to the building or residents.
Major retrofits
These retrofits become more detailed and therefore more costly. Because they are a major investment, you can expect to see even better results for your efforts. Keeping in mind many of these retrofits will qualify for Toronto's Energy Retrofits Loans (ERL) they are well worth looking into. To point out, this would include things like window and door glazing replacements, replacing inefficient HVAC systems, low-flow faucets and toilets, sub-metering, etc.

Disruption Level: Minimal disruption to the building or residents.
Deep retrofits
As the name implies, this is a complete overhaul of the building's energy-consuming system. Namely, here you can expect to see big payoffs with reductions as high as 60% in energy costs. Deep retrofits would include interior reconfigurations, roof replacements, upgrades to increase daylight, major overhauls of your HVAC system, etc.
Disruption Level: Medium to major disruption to the building or residents.
By auditing your building's energy performance, you can discover what level is best to optimize energy savings.
Energy Retrofitting Resources
These free online tools and resources can help you with your condo's efficiency initiatives:
Energy Star Portfolio Manager: The Portfolio Manager helps you find retrofit opportunities and benchmark your process. Here are a few ways it can help. First, it lets you measure and track energy and water consumption, as well as your greenhouse gas emissions. Moreover, you gain valuable insights into how well your retrofits are working. Lastly, you can measure industry standards, by comparing your performance to similar buildings both locally and nationally.
Retrofit Depot: This website provides guides and information on deep retrofits. As experts in clean energy transitions they offer insider advice on everything from preparing your initial proposal to finding finance.
Energy Retrofit Loans: As mentioned above, you can apply for retrofit loans through the City of Toronto. Qualifying projects include:

Lighting retrofits
High-efficiency boilers, chillers, and HVAC
Building envelope improvements
Building automation systems and controls
Heat pumps
Renewable energy projects
Energy storage
Fuel switching
Other retrofit measures/technologies
Mentorworks: Use this link to learn about the save on energy retrofit incentives available.
A little research is key to worry-free retrofits as it provides a clear understanding of what's involved and where to begin.
Benefits of Energy Retrofits
Investing in energy retrofits will:
Make your building more energy efficient
Lower your building's energy costs
Reduce your property's maintenance requirements
Improve the living and working environment for your condo community
Increase the value and productivity of your building
Reduce your building's carbon/environmental footprint
The condo experts at CPO Management Inc, a full-service property management company in Toronto and the GTA, has had tremendous success helping condo corporations identify opportunities for energy retrofits. We can develop energy retrofit strategies and implement improvements which result in cost savings for your corporation. Reach out to us today to learn more about our condo services.