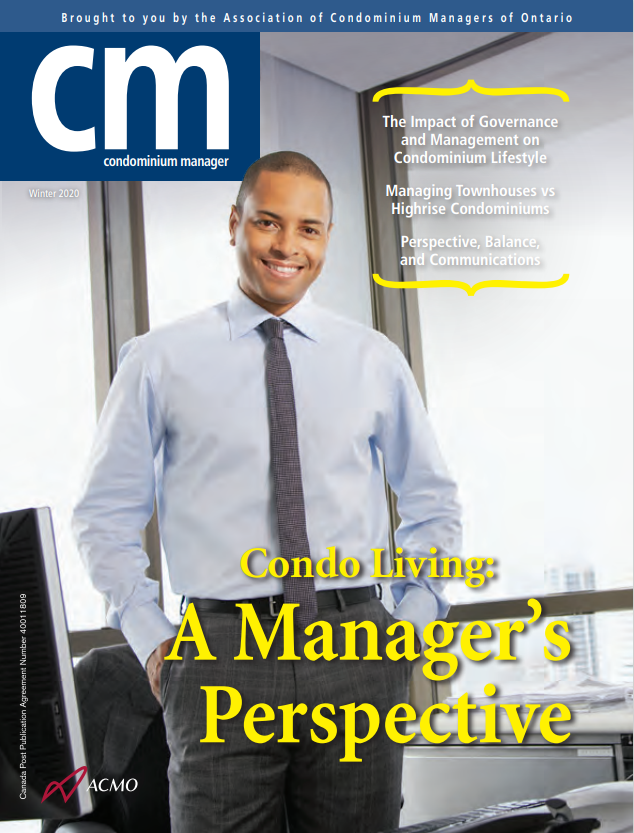 Check out our latest feature in the Association of Condominium Managers of Ontario (ACMO) Condominium Manager magazine, where we discuss the impact of governance and management on the condominium lifestyle.
Key takeaways from our discussion in the article are:
A united front between the condo boards and the property managers is vital in meeting the community's needs
A commitment to the Condo Act compliance is a commitment to the community
Responding to resident complaints ensures the community feels heard
Communication between owners and directors is imperative
To learn more, visit ACMO website using the links below.
The article is available online and in the PDF version. You can also download the full PDF version of the magazine's Winter Issue.